WA Delegate (non-executive):
The Rogue Nation of Kalmarth (elected )
Founder: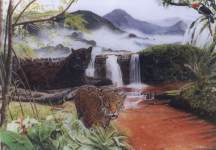 The Confederacy of Undivulged Principles
Last WA Update:
Embassies: Forest, The Axis of Evil, The Maritimes, Pony Lands, Tareldanore, The Alliance of Dictators, Capitalist Libertarian Freedom Region, Philosophy 115, The Vast, Holy Lands, United Empire of Islam, The Illuminati, Sonnel, Vissella, Union of Nationalists, The Erviadus Galaxy, and 49 others.Austritaria, League of Sovereign Nations, United Governments of NationStates, Empire of Andrew, Avadam Inn, POLATION, The Savage Garden, Hollow Point, Turkic Union, Barbaria, The Bar on the corner of every region, Yarnia, Groland, The KuK Patriarchy, The Arab League Congress, The Mystical Council, The World of Remnant, Future Earth, The Warden World, Crodown, International Debating Area, Remnants of Hyrule, Regionless, Sikh Empire, Dauiland, The Turtle Isles, The Antichrist Trump, Gypsy Lands, The Dank Meme Alliance, Coin Collecting Club, Universal Pact, The Great Universe, Zero Zero Zero Zero, Hoshizora, Glass Gallows, Fredonia, Kingdom of Adonai, League Of Allied Powers, Monarchist and Democratic Alliance, The LCRUA, The Slide Countries, The New Dogecoin Union, The Democratika, Meat, Greater Mediterranean Union, Usea, Invicta, The Bunny Fire, and New Augrativan Kingdom.
Tags: Fantasy Tech, Featured, Free Trade, Future Tech, Independent, Magical, Map, Medium, Mercenary, Multi-Species, National Sovereigntist, Outer Space, and 1 other.Regional Government.
Regional Power: Moderate
Eladen contains 32 nations, the 501st most in the world.
Today's World Census Report
The Most Politically Free in Eladen
These nations allow citizens the greatest amount of freedom to select their own government.
As a region, Eladen is ranked 14,901st in the world for Most Politically Free.
Eladen Regional Message Board

Loading...
Messages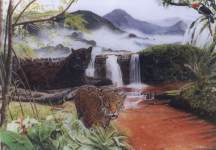 The Confederacy of Undivulged Principles
Thank you for your interest! I will be selling it on Amazon, on both Kindle and Paperback.
Post by Coloradounion suppressed by a moderator.
The Syndicate of Servilis
The killer, now Consul of Servilis, Ajges Sudaen, has established a Capitalist rule, he plans to get rid of elections.
This is a dark day for Servilis, Ajges was generous enough to give Yeoss' body over to the people, despite being in complete opposition to being celebrated, Servilisians across the nation are going against her will to give her a great burial to commend for how she has served Servilis.
We all know Yeoss' real name isn't Yeoss, and it is of Servilisian tradition to honour omnipresent leaders by revealing their true name upon their death.
The name revealed is Mika Alexander Cormac.
Her history was revealed that she was married to a Genderfluid named Shay Cormac who died at an unknown time, given that Mika's age is unknown.
Given Shay Cormac is already buried, his casket has been lifted and both of them as well as their daughter, Kara, who died with Shay when she was only 15 will be buried in a 3-lined position around the Obelisk.
All construction on the Obelisk has ceased.
Ajges has stated he already regrets handing over Mika's body, given that he's realized how much the country hates him.
He also said the following :
"You may hate me now, but just remember, you'll all be normal once again, no more welfare, no more colourful stuff, you'll all be normal with normal families and normal citizens."
Citizens are calling this day "Dajobelisa" which means "Day of the Dead Obelisk"
//End of Report//
Read dispatch

COUP IN SERVILIS
The Syndicate of Servilis
attention : servilis is okay now
The Irate Exploited Ambulant Mob of Straphangers
The Emoticons of Smiley Bob Hollow Point
Happy five year embassy-versary! Leaves a tray of cookies
The People's Republic of Carcerstan
As an ambassador of the People's Republic Carcerstan, I'm here to tell that our president is enjoying life at Eladen so far.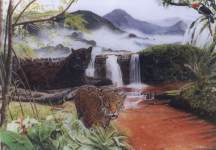 The Confederacy of Undivulged Principles
glad you like the place. stay as long as you want
The People's Republic of Carcerstan