Messages
The Rogue Nation of Kalmarth
Thanks, I was moving state so couldn't get to a computer to keep my account active, all moved now :)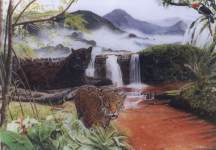 The Confederacy of Undivulged Principles
Delegate position is still vacant. ;)
The Rogue Nation of Kalmarth
I ready put back in for the position, got lot of time on my hands now till I find a job here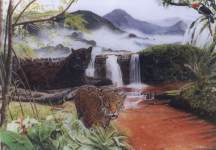 The Confederacy of Undivulged Principles
The Empire of Little Flowers
First time for everything. I CTE'd
Waerham Forest
https://www.change.org/p/stop-deforestation-and-exploitation-of-the-amazon
PLEASE sign and share with your friends! Post in your embassy regions! Save the Amazon!
The Pacific Alpine Commonwealth of Mount Seymour Forest
Hello friends!
Forest's fifth annual Photo Contest is beginning, and as has been the case in past years, submissions are open to anyone from our embassy regions. We'd love to see some submissions from y'all! :)
You can find more information here:

.

Forest Photo Contest 2019
.
December is just around the corner, and that means 2019 is coming to an end. Whether you're bracing yourself to eat massive amounts of leftover turkey in a few days or just waiting for 2019 to be over, it's time to look forward to the next year. But wait! The fifth annual Forest Photo Contest is here to spice up the last month of the year!
Here's what you need to know:
🌲 We have four categories once again this year:
🌲 You may submit up to 12 photos total. You may choose how to divide those among the different categories, but please do not submit more than 12.
🌲 Please post your photos in the appropriate thread on our forums, located

here. You may also submit photos in a telegram to Mount Seymour or Lord Dominator.
🌲 The photos must be taken by you, but can be taken at any time (not just during the contest).
🌲 Anyone in Forest or in a region which has an embassy with Forest may submit photographs for the Contest.
🌲 Timing:
Submissions will be open from November 24 at 00:00 GMT (7:00pm Nov 23 EST) to December 23rd at 23:59 GMT.

Voting will begin on December 24th at 23:59 GMT and end December 31st at 23:59 GMT, so that we will select the winners in the first minutes of 2020!
🌲 Voting will take place on a Google Form. Needless to say, please no puppeteering!
🌲 The photographers with the top three photographs in each category will have their photos acknowledged on our RMB, on our World Factbook Entry, and potentially in our next foreign update. A banner will also be created with a collage of the top photos to applaud the winners, and participants in the competition will be encouraged to add it as their nation's custom banner. Forest's flag will also be changed to the 1st place photos in each category for a week after the Contest.
Now it's time to head out and start photographing! Good luck to everyone!
Any questions about the Contest should be directed to Mount Seymour or Lord Dominator.

Read dispatch
Happy photographing!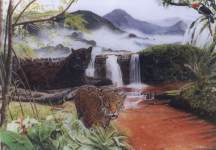 The Confederacy of Undivulged Principles
After several moves and some personal things to deal with I am back again.
Almost done with my second book and this one is far more relevant to the game and might actually be of some interest to a few of you.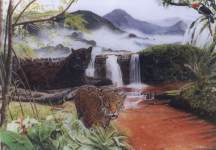 The Confederacy of Undivulged Principles
Done by the end of this week or beginning of next week. Trying to finish by my birthday.
It's about China unleashing the Kessler Syndrome as a result of Taiwan launching its first satellite. I try and predict the repercussions of that action politically, militarily and socially as the world is suddenly confronted with the reality of life without satellites and how this affects their nation and their personal lives.
That's a basic synopsis.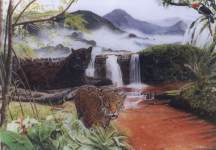 The Confederacy of Undivulged Principles
On a side note: I will be losing my #! world ranking in Trout Fishing to a couple of nations one fifth my size and with an even greater disparity economically.
The socialist dogmatism of the new set of devs has been rearing its head throughout the game. But what do I know? I'm just an economist.
If someone wanted to read this book, once it's finished and ready, where would they go to get it?

The Matriarchy of Gypsy Lands Gypsy Lands
Merry Christmas from our region to yours!
**Sends a large tray of homemade Christmas cookies**
The Principality of Augrativa New Augrativan Kingdom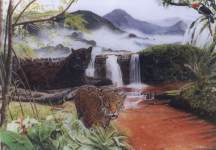 The Confederacy of Undivulged Principles
Post by Coloradounion suppressed by a moderator.
The killer, now Consul of Servilis, Ajges Sudaen, has established a Capitalist rule, he plans to get rid of elections.
This is a dark day for Servilis, Ajges was generous enough to give Yeoss' body over to the people, despite being in complete opposition to being celebrated, Servilisians across the nation are going against her will to give her a great burial to commend for how she has served Servilis.
We all know Yeoss' real name isn't Yeoss, and it is of Servilisian tradition to honour omnipresent leaders by revealing their true name upon their death.
The name revealed is Mika Alexander Cormac.
Her history was revealed that she was married to a Genderfluid named Shay Cormac who died at an unknown time, given that Mika's age is unknown.
Given Shay Cormac is already buried, his casket has been lifted and both of them as well as their daughter, Kara, who died with Shay when she was only 15 will be buried in a 3-lined position around the Obelisk.
All construction on the Obelisk has ceased.
Ajges has stated he already regrets handing over Mika's body, given that he's realized how much the country hates him.
He also said the following :
"You may hate me now, but just remember, you'll all be normal once again, no more welfare, no more colourful stuff, you'll all be normal with normal families and normal citizens."
Citizens are calling this day "Dajobelisa" which means "Day of the Dead Obelisk"
//End of Report//
Read dispatch

COUP IN SERVILIS
attention : servilis is okay now
The Irate Exploited Ambulant Mob of Straphangers
Congratulations to
Kalmarth, our second longest serving delegate, for reaching 900 days as delegate!
The Emoticons of Smiley Bob Hollow Point
Happy five year embassy-versary! Leaves a tray of cookies
As an ambassador of the People's Republic Carcerstan, I'm here to tell that our president is enjoying life at Eladen so far.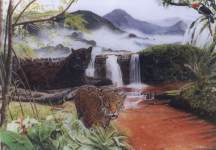 The Confederacy of Undivulged Principles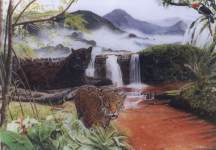 The Confederacy of Undivulged Principles
A year late but I finished my second book:
Drawing inspiration from the Book of Revelations and post apocalyptic mythology, Metallic Sky is the First of the Five Part Series, Days of Disaster. The world is in turmoil, as it is forced by the machinations of rogue nations China and Russia to deal with the phenomenon known as the Kessler Syndrome. World War 3 erupts as China, Russia and a number of satellite nations seek to turn a world disaster into conquest of long held ambitions in Europe and Asia.
"A few years have passed and where there were once only two thousand satellites revolving around the planet, now there are over 10,000 such orbitals. Private businesses have been quick to take advantage of the benefits these technological wonders offer and have quickly supplanted governments in the race for space among the stars. Amid rising global tensions two nations, China and Russia lead a bevy of others, seeking to take advantage of the discord of the West to realize long anticipated goals by leveling the military and economic playing field dominated by the United States and its allies. This ends up resulting in a global conflict, World War 3.
Using the imminent launch of Taiwan's first spacecraft, the Chinese fashion a strategy to increase its regional hegemony and enlist the aid of another outsider nipping at the heels of the western nations atop the global food chain. The subsequent debris resulting from the satellite's destruction cause a kaleidoscope of collisions rendering the satellite network extinct overnight. The chain reaction of events on the ground mirrored that of near space, and though slower to ensue was far more devastating to the way of life of people and the governments that led them threatening the very means of survival for both."
Would this happen? Could this happen? How would the world react if it did? This sci-fi thriller explores the possibilities of a sudden, violent end to a world gifted with satellites and what happens in a world already on the brink of turmoil on the ground. Could this result in World War 3? What would happen to everyday people at home and abroad?
Find out in Metallic Sky!
Paperback: https://www.amazon.com/Metallic-Days-Disaster-Michael-Joseph/dp/B08FP7QCHL
Kindle: https://www.amazon.com/Metallic-Sky-Days-Disaster-Book-ebook/dp/B08FXWDL2V/
The Confederacy of Turk2
do we have a discord boys ?
wait... is coup succsesfull though